Ellie's Life Tail...It's just beginning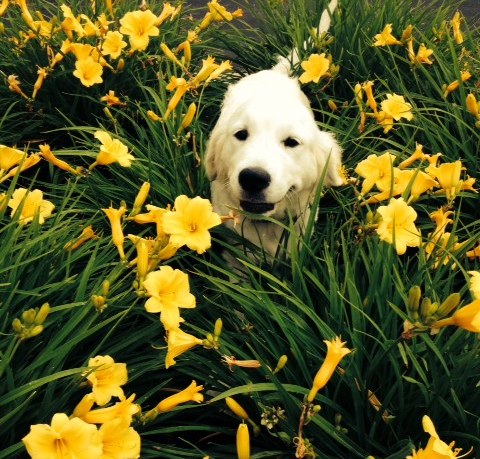 It's been said that there's nothing like a sweet little puppy to warm your heart on a cold day. And that's exactly what I was, the last one and the smallest one to be born in a litter of ten beautiful English Golden Retriever puppies. It was February 21, 2015, a cold winter day in Lansing, MI, the Capitol City in the middle of Michigan's great 'Winter Wonderland'. It was an exciting day for me and my parents. My dad was Sir Brody Maximus and my mom was Lady Lily of the Valley.
They say I was special from the moment I was born. Of all of my siblings, five brothers and four sisters, I was the baby. Plus I was tiny. There was something else about me, too, so I'm told. My sisters and brothers didn't quite know what it was about me but they all felt I was exceptional and bound for a career of service to others. The breeders at the kennel nicknamed me "Tink", short for Tinkerbell. My sisters and I were all named for Disney Princesses! I like thinking I'm a princess.
As soon as I was old enough I became part of the Betzler family. Julie, Cooper, and Camryn searched for me, found me, and gave me to Scott for his birthday. And thus, a new legend of Betzler family lore began. I love my family, especially my big sister, Hollie. Already, I'm coming to work at the funeral home with Hollie and Scott. I go there every day, either to the Kalamazoo location or the Paw Paw funeral home, and learn from Hollie how important the work of a therapy dog is. Hollie enjoys showing me the ropes and teaching me the tricks of the trade, knowing that one day she can retire feeling good about me taking over her work.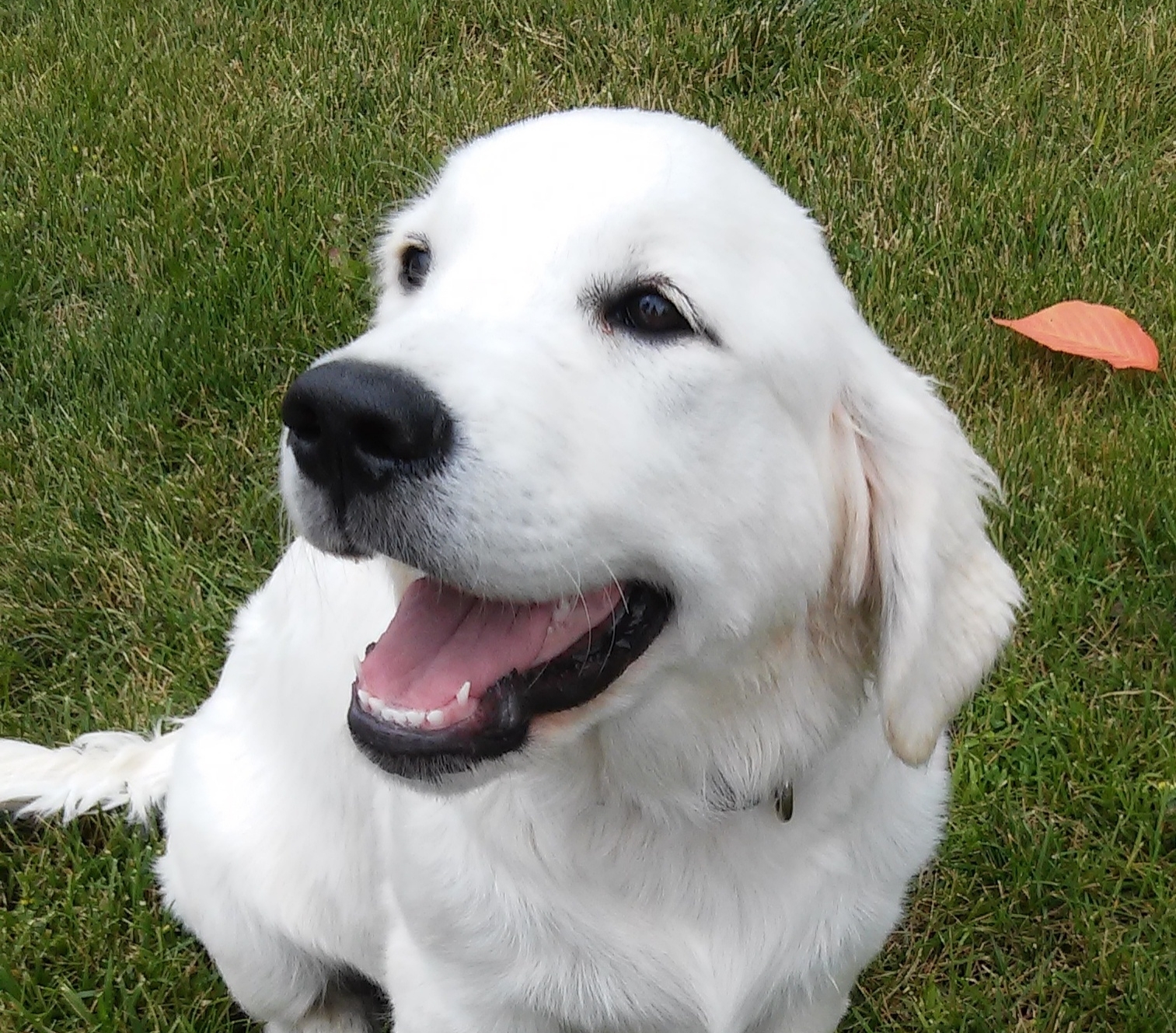 Sometimes I have trouble paying attention, but Hollie says I'm learning fast—especially where the treat jar is! And that being cute gets me more treats! Scott told me I will begin therapy dog certification training this winter. Until then he said I should enjoying being a puppy, learning from Hollie about what will be expected of me at the funeral home and how important good behavior is! Basking in the attention I get from families and guests at the funeral home is one of my favorite things. Scott teases me about that.
When you see Hollie and me together you'll notice I'm more white in color than Hollie. That's because I'm an English Golden. People tell me our personalities are the same, though! I think they mean I'm sweet, patient, gentle, affectionate, outgoing and social. I have to work at some of those things but I enjoy making friends and I do try hard to please them. My dream is to become a caring and uplifting presence for people at the funeral home, just like Hollie.