Precious Pets - Our Humble Beginning
Scott Betzler is a second generation Funeral Director in the Betzler family. After graduating from Wayne State University, he joined his father's business, Betzler Life Story Funeral Homes. Full of energy and motivation, Scott had an idea that would take serving families, and especially their pets, to a higher level. In 1997 Precious Pets was born.
Scott was a trailblazer in Southwest Michigan as no other professional pet cremation options were available at that time. The business flourished to become the exclusive pet cremation provider for numerous local veterinary clinics and has helped thousands of families through the loss of their beloved faithful companions. Whether furry or feathered, scruffy or scaly, fluffy or floppy, Scott was there to care for pets in a way that hadn't been done before.
Life Tails - The Next Chapter
People expect more for their pets than ever before. Our upgraded care program is designed to protect the dignity of your precious pet. While other providers place your pet into a plastic bag and into a freezer for several days, we believe in something much better. From the materials we use, to the cremation process, to our care in handling, you'll see a professional level of respect provided to your pet. Our service is unmatched by any other provider! Click here to learn more about what makes our service unique.
From the shyest kitty who's secretly the Queen, to the largest pooch who thinks he's still a lap dog, our pets leave a lasting impression. They truly are members of our family. They love unconditionally, deserve our very best, and indeed create many of life's greatest tales.
Hollie Betzler
2001-2018
Hollie was our Therapy Dog for 16 years. She loved and comforted thousands until the very end. Read more of her Life Tail here.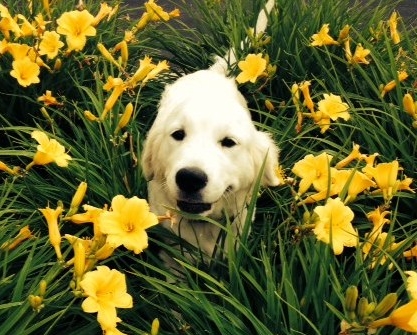 Ellie Betzler
Ellie's Life Tail is just beginning (click here). She's our newest fluffy four legged fur kid and Therapy Dog. She'll be the first to greet you and the first to show you the treat bowl.